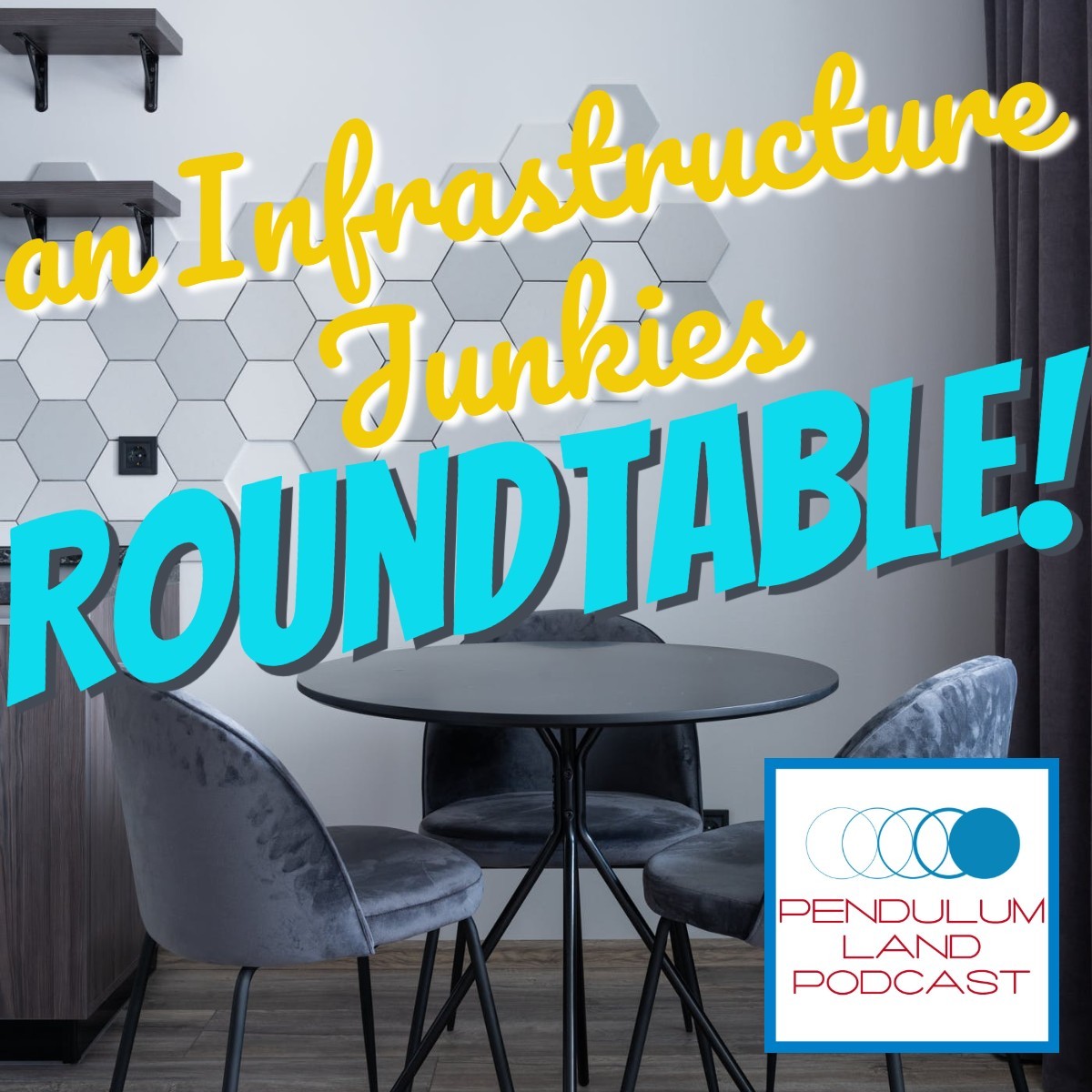 Your hosts each bring a right of way topic and a pop culture obsession to this episode for some fascinating discussion!   Listen in for a soapbox speech from Dave about the "property rights" fallacy, fresh water  infrastructure insight (and our acute need for more attention to it) by Carrilin, the misleading portrayal of eminent domain on television and in movies from Ross, and hot right of way topics for future episodes with Kristen.  And along the way, you will have the pleasure of hearing Kristen pontificate about the Rock and Roll Hall of Fame, hear about Ross's man crush on Kevin Costner, the joys of the Outlaw Country movement, and more than you would ever need to know about K-Pop.  (Whaaaaattt???)
Best of all, welcome to the Infrastructure Junkies Airwaves!  Check out personal music playlists from each of your hosts here:
Infrastructure Junkies Airwaves - Dave!
Infrastructure Junkies Airwaves - Kristen!